We use cookies to improve your experience on our website. Please let us know your preferences.
Quick and convenient shopping
Shop easily from comfort of your home.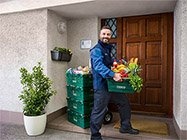 Choose from our wide range of fresh groceries or household products with delivery to you. We do our best to deliver your orders fresh and in good shape, such as you do the shopping by yourself.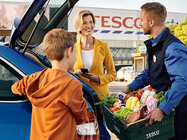 Order online and pick your shopping in chosen stores near to you. Find slot that fits your schedule. We'll have your shop ready and load the whole purchase directly into your car's trunk, so you don't even need to get off the car.